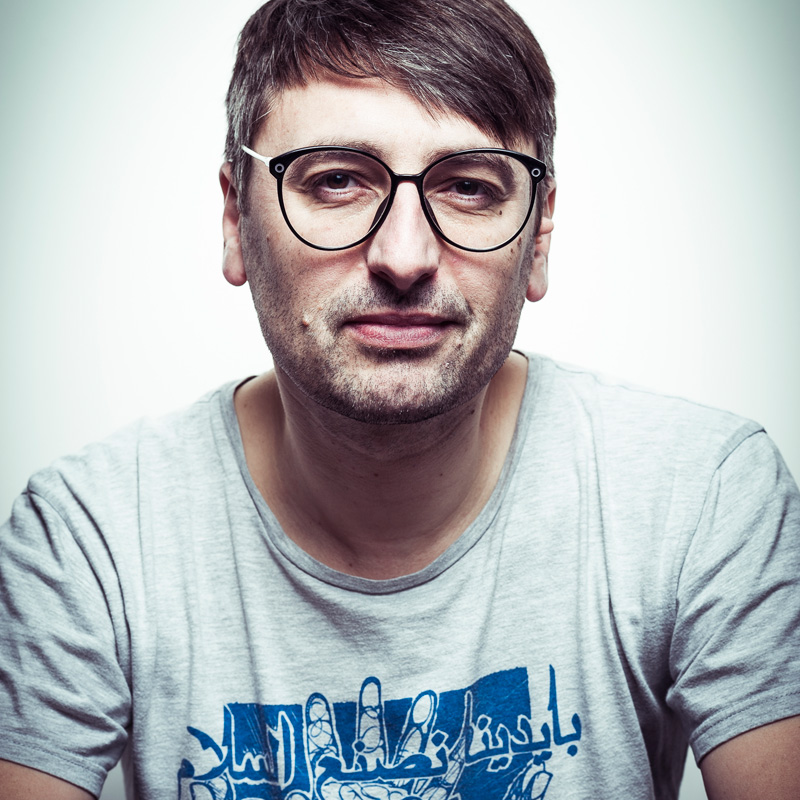 in|phusion is an office for graphic & media design established by Robert Spoljaric in 2001.
Robert Spoljaric offers creative solutions in the areas of conception, print, online and production. Over 20 years of experience and knowledge from the most diverse media companies provide an ideal basis for successful cooperation.

Experiences in following fields of work:
– Brand Design / CI / Logodevelopement
– Retouch / Postproduction / Prepress
– Creative concepts / Brand developement
– Retailguidelines / Storebranding / Retail communication
– Packaging / Graphicdesign / DTP
– Webdesign / Basic Coding (i.e. HTML / CSS …)
– Artdirection / Photoproduction
Robert Spoljaric is part of the "Grubengold Studio" Freelance Collective in Nuremberg.
The "Grubengold Studio" team realizes photo production, processing, bookings and video production.
– Apprenticeship – Lithographer (U.E.Sebald / 1986-1989)
– U.E. Sebald (Print Publishing / Ad Dept – Retoucher / 1990-1996)
– Graduation as Multimediapublisher/DTP (MacVision 1996)
– McCann Erickson Nürnberg (Internship / 1997)
– Aufsess Communication (Junior Artdirector / 1997-1999)
– Peppermint Jam Records (Head of Media / 1999-2000)
– Freelance Graphic- & Webdesigner (since 2001)
– adidas Freelance Graphikdesigner (Brand Design 2008-2016)
– Avantgarde Experts Munich – Freelance Graphikdesigner (2016-2017)
– Freelance Art Director OFFCHIC UG (since 2016)
– Music Industry (Packaging / Webapplications / Webdesign)
– Fashion Industry (CI / Advertising / Packaging / Brand Design)
– Living & Lifestyle (Logodevelopement / Print Advertising / Webdesign / Graphicdesign) i.e. Hotels, Stores, Clubs, Restaurants …